tawd77
My new Lang 36 Deluxe!
My new Lang 36D was delivered last night, and man am I excited to have it!! I steam cleaned it, and seasoned it today, as you can see in the picture.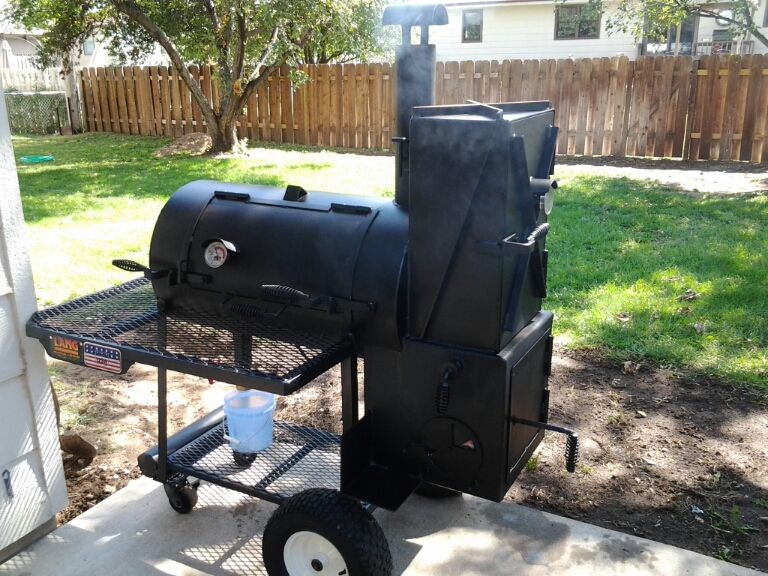 Tomorrow I plan on smoking a pork butt and see if its going to be hard to control the temp on a long cook.

A little advice to anyone considering a lang... I was a dummy, and decided to use www.Uship.com to ship my Lang. I made the shipping arrangements 2 months in advance, and gave them all the necessary info for the shipment. Well, they arrived last Friday to pick up the smoker, and refused to take it because it wasn't in an enclosed crate!! It was VERY specific on the Uship website, on how your item is prepared for shipment. I chose "ON A SKID" and gave them the exact dimensions that Sarah at Lang gave me. At no point did anyone say anything about it needing to be crated. I about blew a gasket when they refused to ship it.

Luckily for me, Langs shipping team was leaving that same Friday, and he was able to fit my smoker on the trailer, and it arrived last night! All this headache because I wanted to try to save $40! Lesson learned!!

I forgot the guys names that deliver for lang, but they were great to deal with. They unloaded it and said "Where would you like it" - I didn't have to touch it at all to get it to the garage. Then they went over every feature of the smoker, and inspected it for any scratches (which it didn't have), armed with spray paint to take care of them. Great people! Im extremely pleased with all aspects of the purchase (besides Uship!!).

Thanks to Ben, Sarah, and everyone at Lang for the great smoker!!